From Sleepwalking to Sleepwalking by Bertie Marshall
£

12.00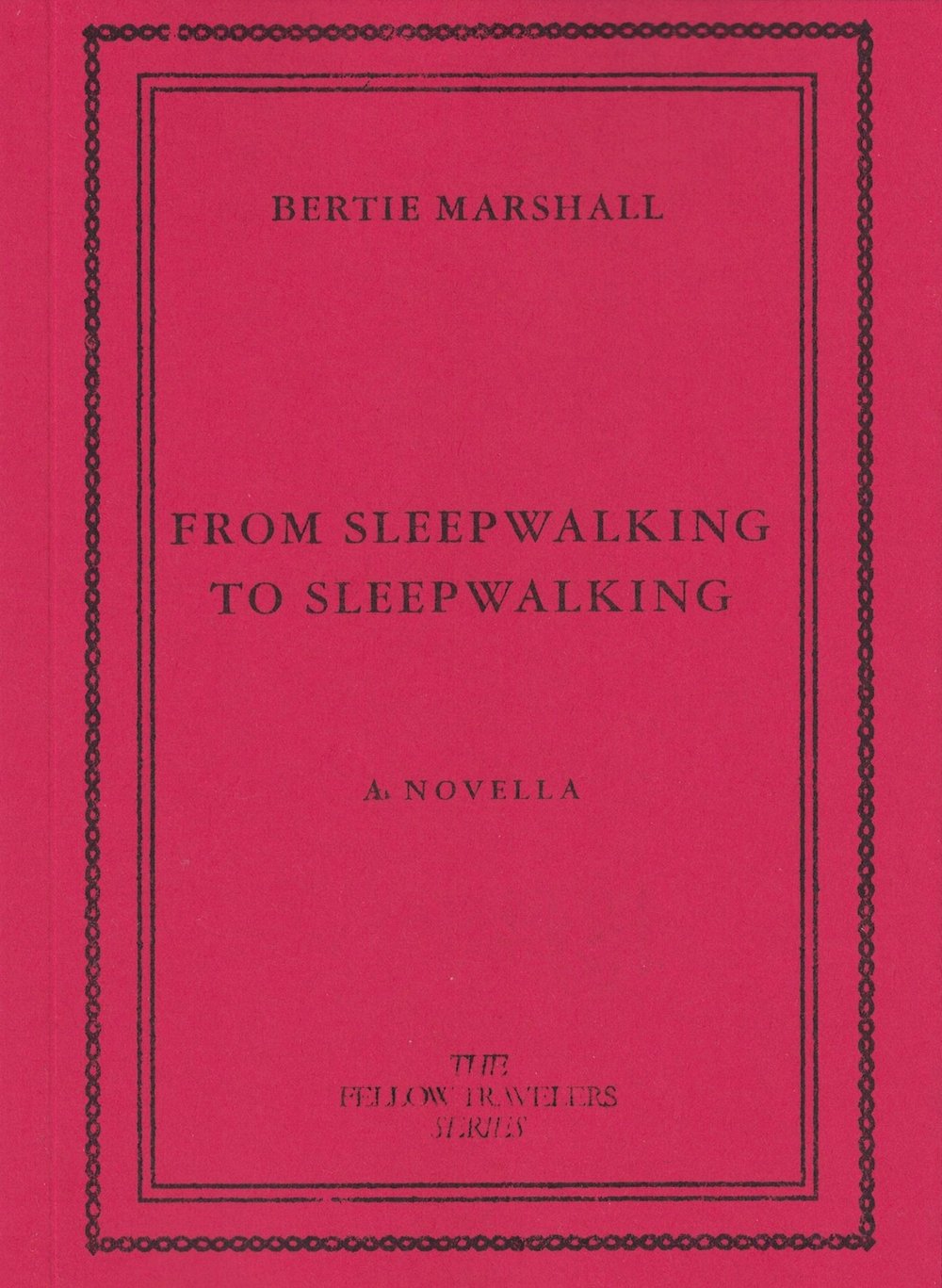 From Sleepwalking to Sleepwalking by Bertie Marshall is the ninth book in Publication Studio's Fellow Travelers Series, it is part travelogue, part memoir prose poem in memoriam.
"Sutton Place South in NYC, Prenzlauer Berg in Berlin, South Van Ness in San Francisco, oh yes a 48 hour stop over in Singapore, white Mercedes car from the airport, bright green palm trees, 24th floor hotel room, curtains drawn I slept and woke up in a lost time zone...ah those little pills even back then those little pills, were my ambassadors to dreams..."
In the St Regis cafe on the Isle St Louis in Paris and the Cinema Cafe in Berlin. The writer/narrator, awake or asleep is in danger of disappearing from himself. From Sleepwalking to Sleepwalking is also an elegy to Pete, Pete from Toledo, Ohio. It features black and white images by the author.
Bertie Marshall is the author of Berlin Bromley (his critically acclaimed memoir about his life as part of The Bromley Contingent and mid-70s pre punk London) his other books include Psychoboys, a novel and Nowhere Slow, collected writings. The British Library have recently acquired his archive.
Softcover, 67pp
120 x 165mm, ISBN: 9780993240522
Share